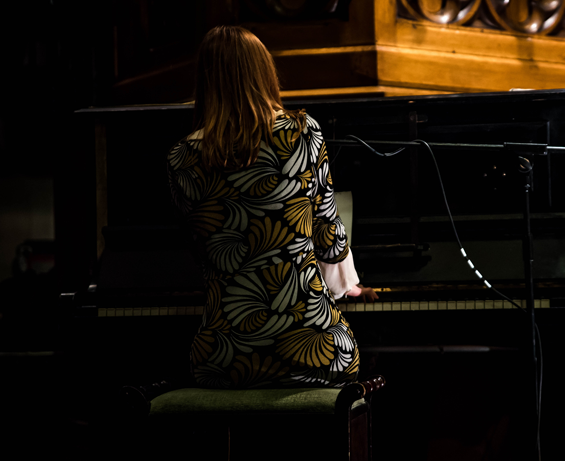 Anne Garner (photo: Agne Monti)
2015 ARTISTS' PICKS
In a bit of a departure from previous years' installments, the 2015 round-up of artists' picks extends beyond the concept of musical favourites to focus on things that made life worth living and brought the individuals in question joy. We are indebted to those who contributed to the article and thank them for their generosity, not to mention the countless hours of pleasure their music brought us in 2015.
To set the tone, here's a small sampling of things that brought textura joy in 2015: the wondrous voices of Anneli Drecker and Anne Garner; conducting interviews with long-time musical favourites Greg Osby and Pye Hastings; falling in love all over again with Caravan's In the Land of Grey and Pink; reading Nick Drake: Remembered For A While and The New Annotated H.P. Lovecraft; watching the Criterion DVDs of Safe, The Black Stallion, and The Thin Blue Line; and spring horseback riding in Costa Rica and fall concert-going in New York.
Chantal Acda • The Balustrade Ensemble • Chronotope Project • Lara Downes • Anneli Drecker • Kit Wilmans Fegradoe • Anne Garner • Tania Giannouli • Lullatone • Deborah Martin • [MIIIIM] • Missy Mazzoli • Roger O'Donnell • Michael Robinson • Roomful of Teeth • Smile Down Upon Us • Cara Stacey • 36 • Marshall Watson • Zen Land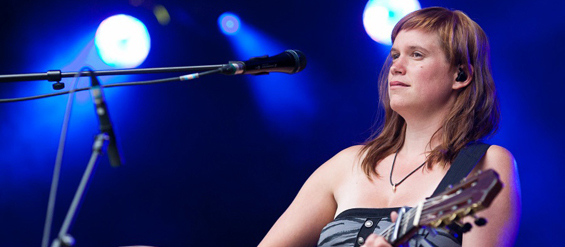 Chantal Acda (#10 album: The Sparkle In Our Flaws, Glitterhouse)
Many things touched me in 2015: musically, I really enjoyed Peter Broderick's Colours of the Night—such a wonderful musician and great Swiss band—and there's this Belgian book that made my cry that might be translated into English by now: Griet op den Beek with Kom Hier Dat Ik Je Kus. I went to see Shabazz Palaces and loved every minute of it—so refreshing!—and this summer I had the chance to finally take my kids and mum to the place I call home: Iceland. We rented a little house in the middle of fields and with a view of a volcano. I also went horse riding with my daughter, far away from people and roads, which made me so happy.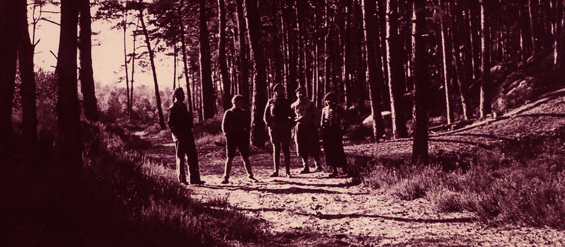 The Balustrade Ensemble (#7 album: Renewed Brilliance, Serein)
Moments in 2015 by The Balustrade Ensemble: Rediscovering Spirit of Eden while rolling through the hills of upstate New York on a bus; FM transmission as a beautifully unpredictable musical distortion; attending a live broadcast of Eurovision Song Contest in Vilnius; taking in Waves by Charles Lloyd; immersion in countless timbral gauntlets including Susumu Yokota, Toshimaru Nakamura, and Tatsuro Kojima; concluding that the best sounding drums are either broken or direct from a tree; Yugoslavian films of the 1970s from the Pacific Film Archive (Gerdy the Wicked Witch); sourcing acoustics in Hudson; the long-awaited new record by Butterfly Child; and the work of Willem van Genk and his collection of raincoats.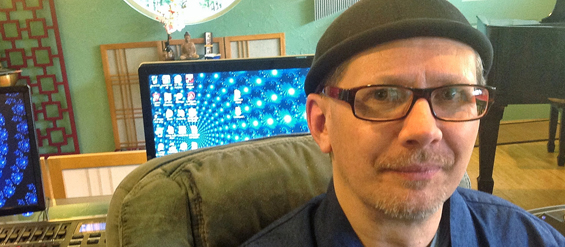 Chronotope Project (#39 album: Dawn Treader, Spotted Peccary Music)
(Jeffrey Ericson Allen) Things that made life worth living in 2015 included falling in love with a wonderful woman; reading Tolstoy's epic novel War and Peace, the most profound and life-embracing piece of literature I have encountered; prolific creative output and several significant formal advances in my artistic work; much philosophical reflection, poetry, letter and journal-writing; and an increased sense of vitality and somatic awareness through the practices of yoga and exploration of Continuum Movement, as pioneered by the late Emilie Conrad. It's been a banner year on every front, and I'm profoundly grateful.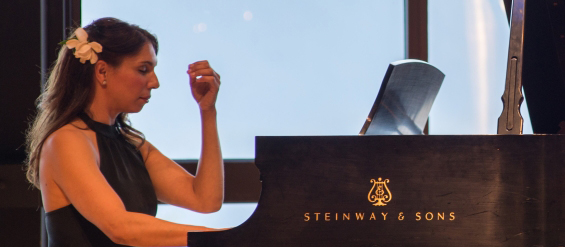 Lara Downes (#8 album: A Billie Holiday Songbook, Steinway & Sons Records)
The things that brought me joy in 2015: seeing old friends and making new ones on my musical travels; being part of the beautiful centennial celebration of the artistry of Billie Holiday; beaches on Kauai; a new puppy; cardamom ice cream; the Schumann Piano Concerto; working with and learning from my tremendous creative collaborators; the poetry of Langston Hughes; cashmere; the ability to binge watch TV shows on airplanes; growing backyard vegetables; Frank Sinatra; white gardenias; double rainbows; and, most of all; the incredible luck of being able to make music in this world, every single day.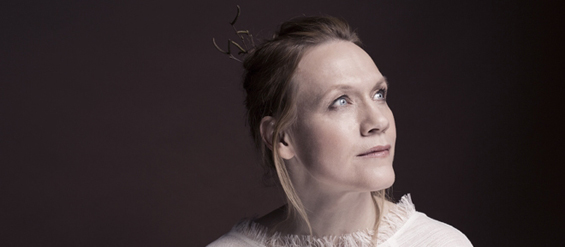 Anneli Drecker (#1 album: Rocks & Straws, Rune Grammofon)
Many things brought me joy in 2015: Great music by many Norwegian artists such as: Ane Brun's When I'm Free, Jaga Jazzist's Starfire, and Eivind Aarset's psychedelic IE. I also listened a lot to Beach Club's Depression Cherry, Anne Garner's Be Life, and the new Tame Impala.
Films: Nightcrawler by Dan Gilroy, where Jake Gyllenhaal plays a very convincing sociopath, the very honoured magic realism drama Birdman by Mexican director Alejandro Gonzales, who also made 21 Grams! I've always loved Edward Norton and think this is one of his best roles ever. Also have to mention the Japanese movie The Tale of Iya and the very warmhearted and funny Of Horses and Men from Iceland. Another movie I could recommend is the French/Norwegian/Danish Louder than Bombs by Joachim Trier, who also directed one of my all-time favourite movies Oslo 31.august.
Books: I' ve mainly read textbooks this year since I am a PhD student, but if I were to mention one book it would have to be Michel Hollebecq's The Mao and the Territory. Other than that, I'm a sucker for anything by Neil Gaiman and Murakami.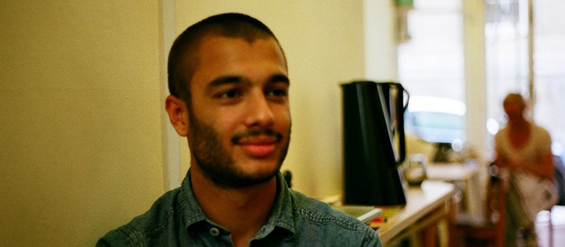 Kit Wilmans Fegradoe (#17 album: Issa, Important Records)
Things in 2015 that made life worth living: the wide breadth of world music I graciously encountered through the World Music Network; a deeper connection towards Jazz Fusion and a deepening love for Mahavishnu Orchestra; a slowing of my time and the importance of rest; the art of listening closely and gently; the wonders of performing and sculpting an atmosphere; the joy of moving through things that can be uncomfortable; the many brilliant musicians I have seen this year in Bristol. Finally, wanting to connect with people in a greater way, which has led to 2015 being a truly memorable year.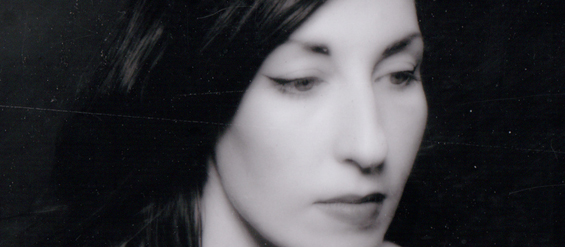 Anne Garner (#4 album: Be Life, Slowcraft Records / Unperceived Records)
This was a weird and wonderful year, some of the best bits were: the magical birthday walk with my husband on Hampstead Heath, watching dragonflies circle and herons transform from statues to birds of flight. Reading Tolkien's short story "Leaf by Niggle," Room by Emma Donoghue, The Soap Lady by Renee French, and Cecilia Ruiz's Book of Memory Gaps. Bathing in the wondrous animation of The Song of the Sea. Hearing James Murray and Rothko live, discovering Bobbie Russon's subtle, uncanny art. Looking after and falling in love with a beautiful little dog. Running in the woods. Drawing my weird little cave creatures and writing my next album.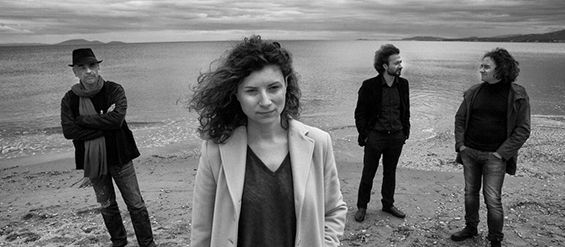 Tania Giannouli Ensemble (#9 album: Transcendence, Rattle)
2015 was such a full year. Some of the things that made life worth living during the last months were: the joy to see the realization of my second album Transcendence together with a wonderful ensemble of friends and fellow musicians, Tarkovsky's Nostalgia in an open-air cinema, watching Youth by Paolo Sorrentino and Theeb by Naji Abu Nowar, re-discovering Echoes by Pink Floyd, listening to Giya Kancheli's Chiaroscuro, and Avishai Cohen's concert in Bozar. Playing the piano in an empty and totally silent ancient Greek temple on an August's night. A walk on a sunny autumn's afternoon on a beach of the North Sea. The Sea. The Olive Grove.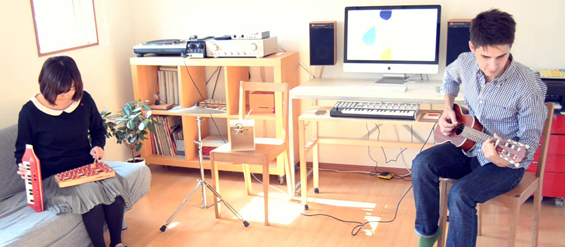 Lullatone (#4 EP: The Sounds of Spring, Lullatone)
2015 was full of exciting projects and adventures at Lullatone HQ. The main thing that made our days was moving into a new studio near our house on the outskirts of town. It is next to a giant park and surrounded by old people tending to gardens every morning. It fit with our writing style so much more than the hipper one we had downtown the year before. We also listened to lots of podcasts like 99% Invisible and read books like How Music Works by David Byrne. Giving a talk and meeting so many interesting people at Ableton's Loop event in Berlin was one of my favorite weekends for sure. Here's to making 2016 even better!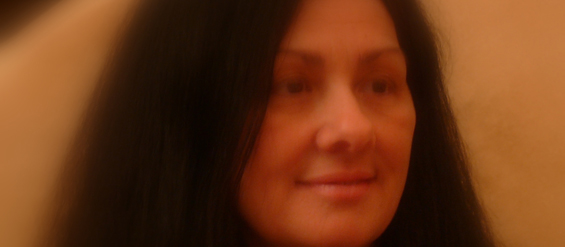 Deborah Martin (#34 album: Eye of the Wizard ; # 07 reissue: Under The Moon, Spotted Peccary)
To be able to create with music a sense of hopefulness in today's world always has a profound effect on me as an artist. I am grateful for the opportunity in 2015 of releasing Eye of the Wizard, a broader scope of focus, and being able to hear Under the Moon, my first solo project, remastered so it could be presented as I originally envisioned it twenty years ago. Travel has always been an inspiring point in my creative process and 2015 presented me with the fortunate experience of traveling to India, a colourful land with a rich diversity of cultures. In April I honoured the one-year passing of my father and in December celebrated the one-year birthday of a granddaughter. There are many blessings and much to be thankful for, and I wish to all listeners out there a beautiful and hopeful 2016.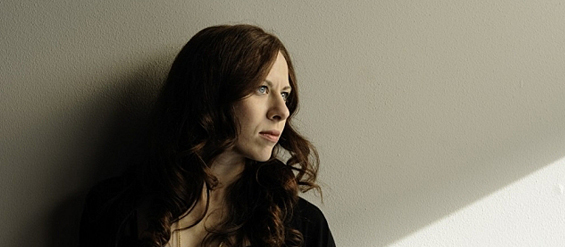 Missy Mazzoli (#11 album, Vespers for a New Dark Age, New Amsterdam Records)
Music is usually the thing that reminds me that life is worth living. 2015 was full of amazing concerts including R.B. Schlather's staging of Handel's Orlando at the White Box Gallery, Heiner Goebbels' staging of Harry Partch's Delusions of the Fury at the Lincoln Center Festival, and Berg's Lulu at the Metropolitan Opera. I've also been obsessed with the new albums released by Holly Herndon, Icelandic composer Anna Thorvaldsdottir, Kendrik Lamar, and Oneohtrix point never. On a personal note, surfing in Santa Cruz with seals and sea lions, and out on the Rockaways with God-knows-what lives in that water, and spending time out at the Amargosa Opera House in Death Valley made 2015 a rich and wonderful year indeed!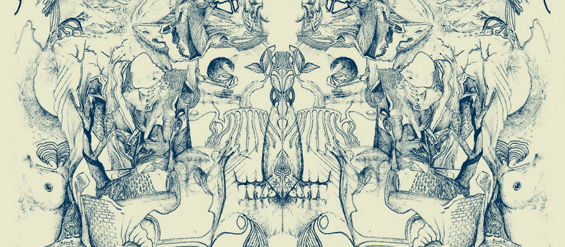 [MIIIIM] (#38 album: [MIIIIM], #3 EP: Mansfield Reformatory EP, Sparkwood Records)
(Michael I. Iannone) As the Earth once more completes its yearly solar circumnavigation, and the mystery of existence hurtles forward indifferently, I find myself deeply grateful for the bounty of gifts bequeathed to me: a healthy, vibrant, and loving family; a wonderful girlfriend whose commitment borders on the miraculous; two albums made possible by the exemplary people at Sparkwood Records; a personal sense of growth, wisdom, and deepening contentment; the vinyl reissue of And Their Refinement of the Decline by Stars of the Lid; and the passionate and enthusiastic presence of Senator Bernie Sanders, as he continues to give voice to progress and counter the radical insurgency that is the republican party. [MIIIIM] hopes that all is well.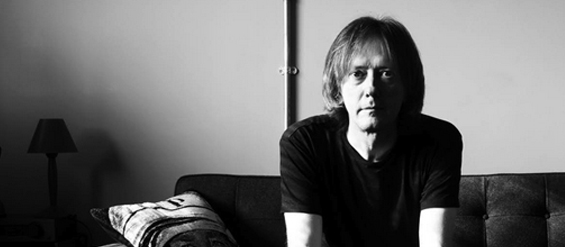 Roger O'Donnell with Julia Kent (#26 album, Love and Other Tragedies, 99X/100)
What made my 2015 special? Musically I continue to be underwhelmed about what anyone is doing. It seems there's no such thing as new anymore, but let's not be negative; there is still enough old music to listen to until somebody decides to venture again into the unknown. I was introduced to Hiatus Kaiyote and had passes for their show which I sadly missed. I rediscovered or possibly discovered really for the first time Joni Mitchell via Herbie Hancock's album The River. I listened to a lot of Weather Report and liked Jose Gonzalez's new record. I saw Ex Machina and loved it. I watched Veronika Part, prima ballerina at ABT in NYC, perform, which was breathtaking. I realized a dream in staging a scene from an upcoming ballet I've written on the Kremlin Palace stage at a gala with all the stars of Russian ballet. I fell out of love with politics, apparently all civility has been lost and discussion has become argument. I got drunk with one of my heroes, designed the cockpit of my new plane, and flew to LA for my best friend's 50th birthday. Not a bad year?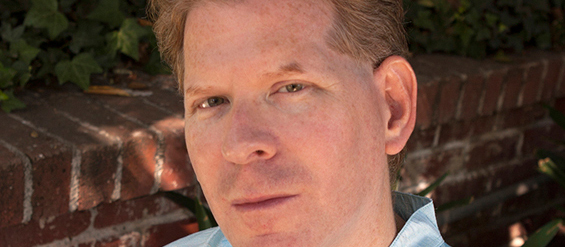 Michael Robinson (#16 album: The Spirit Pool, Azure Miles Records)
for tangerines and oranges and mangos…and some evenings having such juices added to vodka or gin … for homeless cats of all shapes and colours emerging out of bushes or out of nowhere following me and wanting to play when I go for walks (I wish I could find homes for all of them)… for lyricists like Johnny Mercer, whose words are as eventful as the music of the songs collaborated on … without such lyricists it's impossible to say how instrumental jazz would have developed … for Poncho Sanchez representing the highest form of the art of music performance with his band affording us breathtaking vistas of the magnificent culture he represents … for Richard Davis for making the acoustic bass soar like his ancestral kora (an instrument he never heard of before we spoke!) and for confirming my intuition that he was profoundly influenced by Ravi Shankar… I also loved Richard's story about dining with Charlie Parker at a favoured hot dog establishment after moving from Chicago to Manhattan … we have Pink's here at La Brea and Melrose, but nowadays I enjoy thinking about having a chili dog when passing by and that seems to be enough ....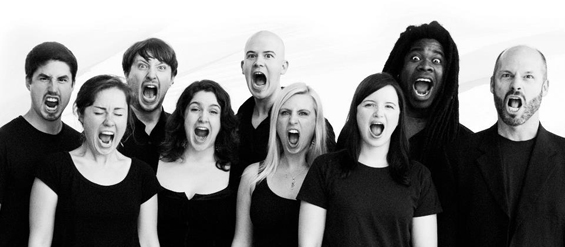 Roomful of Teeth (#2 album: Render, New Amsterdam Records)
Estelí Gomez, soprano: For me: tea. A creature comfort I could travel with, share with friends, carry around in both quantity and variety, and use liberally anytime anywhere to feel more at home--tea made life better on many occasions in 2015.
Martha Cluver, soprano: On April 8, 2015 (my 35th birthday) while on a Teeth tour in Texas, my twenty-month-old daughter,who I'd brought with me, said "Momma" to me for the first time. Caroline Shaw was also witness to that amazing event. Best birthday gift ever!
Caroline Shaw, alto: Blue sky. It's either that or Beethoven's opus 127.
Virginia Warnken, alto: Modern medicine.
Dashon Burton, baritone: To Pimp a Butterfly! Epic, Melancholic, Systolic, Urbanely Bucolic ... I just can't take it! It's everything!
Cameron Beauchamp, bass: The love, patience, and resilience of my wife and son.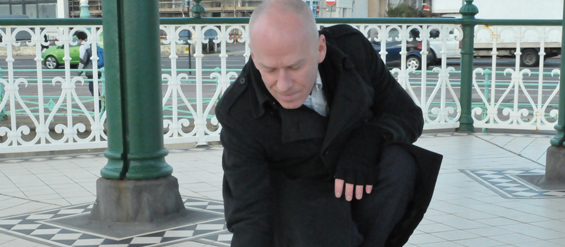 Smile Down Upon Us (#30 album, Smile Down Upon Us, wiaiwya)
(Keiron Phelan) In my own doings I was delighted, this year, that the second Smile Down Upon Us album (rather neatly titled Smile Down Upon Us 2 and some six years in the shaping) saw the light of day so, many thanks to my other half moomLooo in Tokyo, all of the band, John Jervis of Where It's At Is Where You Are records, and Masami Shimomura of Yacca. I'm equally satisfied to have completed the third littlebow album (called Three as, with me, the poetry never stops), said band now including harpist Brona McVittie alongside myself and Katie English. We're going long, going vocal, and even going atonal!
In my book, stand-out releases of 2015 included the sumptuous song-suite of Anne Garner's Be Life, the impressive soundscapes of David John Sheppard's Vertical Land, the near genre re-defining joy that is Isnaj Dui's (aka 'our' Katie) Dioptrics. Lastly, praise for the out-of-the-blue songwriting classicism present on Louise Le May's debut album, A Tale Untold, who I can only compare to Kate Bush without any annoying bits. Except possibly better!
Outside of music I was overjoyed that England won the Ashes (look it up, dudes) and even more surprised than overjoyed. I was stunned and totally gobsmacked by Robert Icke's adaptation (and near demolition) of Aeschylus' Orestia at the Almeida Theatre, London. A three-and-a-half hour-long, gut-wrenching, white-knuckle ride that I will never forget as long as I live. It ain't all about Indie…
Finally, I was tickled pink to accidentally become matey with Milton Reame-James, keyboard maestro with the early '70s (classic) line-up of the insanely insane Cockney Rebel. There's a small part of me that will forever be twelve years old. I intend to keep things that way.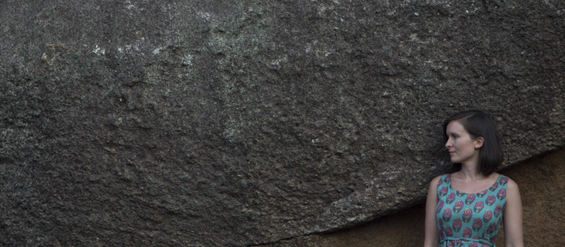 Cara Stacey (#22 album: Things That Grow, Kit Recs)
2015 has been an intense year. Things that made my life worth living this past year would be: returning to the Cape Town sun after time away; experiencing and recording the dawn chorus on the banks of the Limpopo river in South Africa; Sarathy Korwar's new album Day to Day; performing with new and old friends in London; David Rycroft's historic recordings from southern Africa; a motorbike ensemble performance on a hot evening in warehouse with Juliana Venter, Galina Juritz and others; the Angel Breakfast Club pancakes and berries; the endless trees of Johannesburg; The Bugle podcast and its restorative powers; and the sound of the Ligwalagwala bird as it flies past while I write this.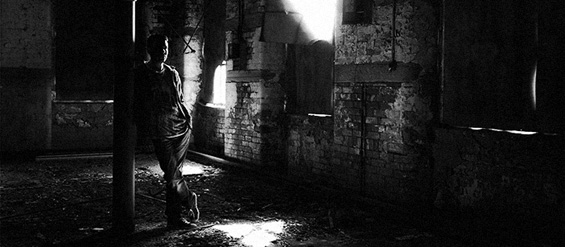 36 (#31 album: Void Dance ; #1 EP: Sine Dust, 3six Recordings)
(Dennis Huddleston) Here is my list of my favourite games of the year, with a few small words for each game:
The Witcher 3: Wild Hunt: It took me 3 attempts to get into The Witcher 2 before it finally clicked with me. No such problem with Witcher 3. I can say without hyperbole that it is quite simply one of the greatest games I have ever played. Lot's of games these days have huge worlds, but few felt so alive or as engaging as The Witcher 3 to me. I think a big part of the appeal is how human the characters feel. Most fantasy games resort to the usual good vs evil tropes, but nothing is black and white in this game. Everyone is flawed in their own way. The Bloody Baron in particular was one of the most maturely written characters I have seen in almost 30 years of playing video games. It has set a new bar in RPG's and I can't wait to see how CDPR handle Cyberpunk!
Bloodborne: The Souls series pretty much rejuvenated my love for video games. Dark Souls 1 in particular was a phenomenal achievement. I put a ridiculous amount of hours into it (often at the neglect of my own work and family... Sorry!) but no regrets! I found the sequel somewhat disappointing in comparison, but when Bloodborne came along earlier this year, it brought back all the great memories again. Unbelievable art direction and sound, combined with razor-sharp gameplay mechanics. You can clearly see the Lovecraft influence, but no one designs a game world quite like FROM Software. The DLC was amazing too. Miyazaki is a genius. I hope they keep making these games for years to come.
SOMA: This was the biggest surprise for me this year. I enjoyed Amnesia a lot, so I was quite piqued about the developers trying their hand at a hard science fiction game. Rather than the intense horror sequences, SOMA excels the most for me in the quiet scenes, where you're left contemplating the hard questions it poses and how you would respond in similar circumstances. Walking along the sea-floor was something only video games could achieve. It's a fantastic story, with a wonderfully rich atmosphere. The ending in particular stuck with me a long time afterwards.
Ori and the Blind Forest: Another big surprise for me. I bought this on PC after seeing the positive reaction to the XB1 version and I loved it from start to end. Although I was initially struck by the beautiful graphics, it was the tough-as-nails gameplay that really delivered for me. A difficult game, but incredibly rewarding. Lovely, heart-warming story/characters too and a fantastic soundtrack.
Metal Gear Solid V: The Phantom Pain: MGS1 was and still is one of my favourite games of all time. Although the story got ridiculously convoluted in subsequent games, I still love the quirky, silly weirdness of it all. MGSV is a very different game to it's predecessors though. I was a little skeptical that they'd be able to pull off a successful open-world stealth game, but wow, they really did deliver. Gameplay-wise, it's near-perfect. They absolutely nailed the emergent gameplay concept and you really do feel like you have limitless ways to achieve any objective. However, it's far from perfect. The story and the characters felt a little off in comparison to the previous games, but more importantly, it just didn't feel finished to me. It ended abruptly and honestly, I felt a little deflated after putting in so many hours and years of my life invested in the story. Still, as a stealth game, it cannot be beaten. It's a shame that the developers had so many problems with their publisher and that we'll likely never see another true Metal Gear game again.
Other games that just missed out of the top 5 of the year for me: Undertale; Fallout 4; Batman: Arkham Knight; Journey (PS4).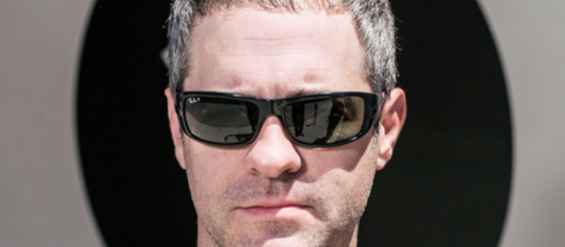 Marshall Watson (#6 EP: Vibration Attention, Loöq Records)
There were a few things in 2015 that made life worth living. As for tunes, C.A.R's "Idle Eyes" (Roman Flügel Remix) has rocked my ears since it came out in 2014, but hearing it dropped in the mix by John Talbot here in SF this year was pretty special. Also, the release of the Jodorowsky's Dune soundtrack by Kurt Stenzel on beautiful double gatefold vinyl makes me smile. I helped produce this album, so it's particularly awesome to see the record come out on Light in the Attic. Lastly, I caught Underworld in LA live at the Hollywood Bowl playing Dubno. Seeing them play "Skyscraper" at sunset was definitely a highlight of my year.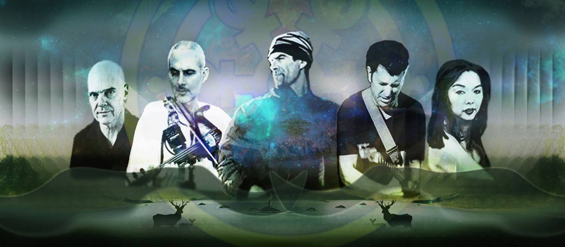 Zen Land (#36 album: Zen Land, Warped Music)
(Michael Zentner) Finding textura in 2015 definitely contributed to my appreciation of life along with a lot of personal production and achievement (the basic thing that makes life worth living for me), while, at the same time, learning not to take it all too seriously.
January 2016