Articles
2015 Top 10s & 20s
Roomful Of Teeth
Albums
0
David Arend
Artificial Intelligence
Nimrod Borenstein
Randal Collier-Ford
Deadbeat
Julien Demoulin
Denki Udon
R. Nathaniel Dett
Dwiki Dharmawan
Yair Etziony
Marina Fages
Francesco Di Fiore
Flowers for Bodysnatchers
From the Mouth of the Sun
Goldmund
Markus Guentner
Momenta Quartet
Music Komite
North Atlantic Explorers
Ontal
Prequel Tapes
Saffronkeira
Slivovitz
Alessandro Stella
Subheim
Swarm Intelligence
Robert Scott Thompson
Triac
Trigg & Gusset
Aino Tytti
Andy Vaz
We Mythical Kings
Sebastian Zangar
Compilations / Mixes / Remixes / Reissues
Dub Phizix
Stacey Pullen
Replicants
A Simple Procedure
Tour De Traum X
EPs / Cassettes / DVDs / Mini-Albums / Singles
Ant'lrd
Big Phone
Great Panoptique Winter
Hydro
Mtwn
Mute Forest
Selaroda
Thee Koukouvaya
Joshua Van Tassel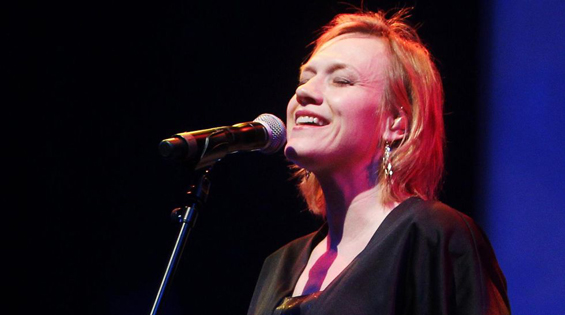 2015 TOP 10s & 20s
As in previous years, the selections for this 2015 round-up were made in accordance with a simple principle: only those releases that were reviewed at textura during 2015 were deemed eligible. Shown below, then, are the recordings to which we repeatedly returned and which repeatedly rewarded that return (all of the original reviews can be found in textura's archives).
TOP 20 ALBUMS • 20 HONOURABLE MENTIONS • 10 COMPILATIONS / MIXES / REISSUES • 10 EPS / SINGLES • THANK YOU • RIP




01. Anneli Drecker: Rocks & Straws (Rune Grammofon)
No recording made as powerful impression on us in 2015 than this incredible collection of soul-stirring songcraft by Anneli Drecker, known to many as a Bel Canto member and for her involvement with A-ha and Röyksopp. Drawing inspiration for the songs' lyrics from the work of poet Arvid Hanssen, the Norwegian singer produced an album distinguished by remarkable songwriting, vocalizing, and arrangements. From the haunting opener "Alone" and heavenly ballad "Come Summer's Wind" to the poignant meditation "Fisherman's Blues" and magnificent "Waiting for a Boat," Drecker's recording delivers one resplendent moment after another. In a career that has spanned decades, Rocks & Straws might well be her finest moment to date.
02. Roomful of Teeth: Render (New Amsterdam Records)
Interestingly enough, Roomful of Teeth's self-titled debut album also grabbed the number two slot in textura's 2012 round-up. While not all that important a detail in itself, it's significant in intimating that the audacious vocal ensemble's follow-up is as strong as the debut. Render serves up fifty-six minutes of superb vocal set-pieces by Missy Mazzoli, William Brittelle, Wally Gunn, Brad Wells, Caleb Burhans, and Roomful of Teeth member Eric Dudley and documents the collective (artistic director Brad Wells, sopranos Esteli Gomez and Martha Cluver, altos Shaw and Virginia Warnken, tenor Dudley, baritone Avery Griffin, bass baritone Dashon Burton, and bass Cameron Beauchamp) meeting the sophomore challenge head on and conquering it with aplomb.
03. PRISM Quartet: Heritage/Evolution, Volume 1 (Innova Records)
One of the best things about PRISM Quartet's 2015 double-CD set is its implicit promise of a second volume—which shouldn't dissuade anyone from checking out the fulsome pleasures of this indispensible first. In contrast to the group's 2014 release, People's Emergency Center, which centered on compositions by the quartet's tenor saxist Matthew Levy only, Heritage/Evolution, Volume 1 features pieces by fellow saxophonists Rudresh Mahanthappa, Dave Liebman, Greg Osby, Miguel Zenón, Tim Ries, and Steve Lehman; even better, the saxophonists join Levy, Timothy McAllister (soprano), Zachary Shemon (alto), and Taimur Sullivan (baritone) on their respective selections. As strong as the release is as a whole, two pieces in particular leave a mark: Zenón's lyrical ballad "The Missing Piece" and Osby's hauntingly beautiful "Covenant of Voices."
04. Anne Garner: Be Life (Slowcraft Records / Unperceived Records)
Anne Garner's wondrous fourth album Be Life beguiles on many levels: her folk-classical lullabies are first-rate and their arrangements entrancing, too, but it's the London-based songstress's voice that is her most potent weapon. The album's ethereal tone is apparent the moment her hushed voice emerges during the hymnal meditation "Your Name," and when she invites a visitor into her realm during "Come In" it's almost impossible not to think of the mythological Sirens whose singing was so entrancing it lured sailors to their shipwrecked doom.




05. Maria Schneider: The Thompson Fields (ArtistShare)
The Thompson Fields, composer Maria Schneider's follow-up to her Grammy Award-winning Winter Morning Walks (featuring Dawn Upshaw), returns Schneider to the jazz orchestra style for which she's become known. Not only is the music performed by her eighteen-piece band on the recording exemplary, so too is its lavish presentation: the hardcover package is enriched by beautiful nature photography, Audubon bird paintings, and illuminating background text by the composer. On this superb outing, Schneider recasts Winter Morning Walks' "Walking by Flashlight" as a stirring instrumental whose quiet grandeur and immense beauty speaks profoundly on behalf of her composing gifts.
06. Sarah Kirkland Snider: Unremembered (New Amsterdam Records)
There are similarities between Snider's 2010 work Penelope and Unremembered—both are polyphonic vocal-based song cycles of ravishing design—but a key difference, too: in contrast to the grand conceptual scope of Penelope, Unremembered exudes a more intimate quality when each of its thirteen neo-classical songs is rooted in a personalized poetry setting by Nathaniel Bellows. And with vocalists Padma Newsome, DM Stith, and Shara Worden augmented by a chamber-sized orchestra, Unremembered proves to be rich in instrumental colour yet never so grandiose that it loses that intimacy. Snider's music is characterized by immense poise and sophistication, and this hour-long sequel to Penelope reaffirms her status as a composer of significant note.
07. The Balustrade Ensemble: Renewed Brilliance (Serein)
As if no time at all has passed, The Balustrade Ensemble's Renewed Brilliance picks up where Capsules (Dynamophone, 2007) left off eight years ago. Led by composer Grant Miller and recording engineer Scott Solter, the group has an uncanny talent for creating magical music that sounds as if it comes to us from some other realm; listening to the new album, I'm reminded of nothing less than the strange yet wonderful sounds Brian Wilson created for Mount Vernon and Fairway (A Fairy Tale) (included as a bonus EP in The Beach Boys' 1973 Holland album), one of whose song titles, "Magic Transistor Radio," summarily describes the kind of music featured on The Balustrade Ensemble's sophomore effort. On both of its releases, the outfit does with apparent ease something others struggle to do: create instrumental music of imagination, originality, and artistic credibility that still somehow manages to retain the accessibility of pop.
08. Lara Downes: A Billie Holiday Songbook (Steinway & Sons Records)
The challenge for any musician tackling songs associated with Lady Day involves finding a way to distill her singular vocal persona into instrumental form. By her own admission, pianist Lara Downes has throughout her life been captivated by the singer's distinctive phrasing and handling of mood (she even wrote in her diary when she was eight that Holiday's "I Cover the Waterfront" was her favourite song), and it's qualities such as these that are so effectively emphasized in the album's twenty-two interpretations. The combination makes for an especially interesting one, given the way the classical pianist adapts her conservatory-trained playing style to the earthiness of the jazz icon's delivery. The tone of Downes' recording is celebratory, the pianist approaching the project as an opportunity to honour an artist whose work has profoundly influenced the lives of so many, Downes' included, and continues to do so today.




09. Tania Giannouli Ensemble: Transcendence (Rattle)
Transcendence provides a most flattering portrait of Tania Giannouli as a pianist, composer, and arranger. The fifty-minute collection by the Athens, Greece-based band-leader features nine richly textured settings that cover ample stylistic ground and do so in oft-intoxicating manner. Leading a stellar modern chamber ensemble, the pianist weaves elements of classical, jazz, and Greek folk music into pieces that impress on multiple levels. While Transcendence includes stately moments, there are others that see the group playing with ferocity and realizing Giannouli's soundworld with improv-styled conviction. Admittedly, there are times during Transcendence when one might be reminded of Astor Piazzolla and Eleni Karaindrou, but this remarkable album ultimately makes the strongest case for Giannouli as a composer and artist in her own right.
10. Chantal Acda: The Sparkle In Our Flaws (Glitterhouse)
On her 2013 album Let Your Hands Be My Guide, Chantal Acda seemed to break through to an deeper level of personal expression than she had in her previous work. Without wishing to take away anything from the accomplishments of the Dutch-born and Belgium-based songwriter, the exceptional quality of the album's performances and arrangements had to be accounted for in part by the involvement of Peter Broderick and Shahzad Ismaily on the project, both of whom are again on board for The Sparkle in Our Flaws. The emotions are right at the surface of these songs, it seems, so much so that even the softest expression reverberates powerfully. Understatement is paramount, and vocal embellishments and solo spotlights are largely eschewed; instead, texture is key, whether it be the tremulous quiver of her voice or an instrument sound that bolsters the songs' impact so wonderfully.
11. Missy Mazzoli: Vespers for a New Dark Age (New Amsterdam Records)
Brooklyn-based composer Missy Mazzoli follows her 2012 release Song from the Uproar: The Lives and Deaths of Isabelle Eberhardt with the equally stellar Vespers for a New Dark Age. Over two years in the making, the classical-electronic-vocal epic dazzles on sonic grounds, brought to life as it is by the all-female ensemble Victoire and drummer Glenn Kotche. Also arresting on conceptual grounds, the work clothes the traditional vespers (from the Latin, the word means "evening") prayer service in modern garb by replacing the standard sacred verses with poems by Matthew Zapruder. In doing so, Mazzoli's work questions what role the supernatural plays in a technology-dominated culture and explores what haunts us in this "New Dark Age" we so very definitely find ourselves in.
12. Peter Gregson: Touch (Sono Luminus)
Touch, Peter Gregson's third album, is not your average classical recording. The cellist/composer is part of a new breed of composers who are eminently comfortable writing music featuring conventional instruments and electronics. In the case of Touch, eight exquisite instrumentals arranged for cello, piano, string orchestra, and analogue synthesizers are featured, and as one might expect from a recording often featuring Gregson alone, the music is intimate in nature and perfectly tailored for late-night listening. The beauty of his playing is captured to stunning effect in "Chorale," where he layers multiple cellos into a five-minute setting of melancholic character, and as affectingly in "Turn" and "Lost," deeply affecting settings that make the strongest possible arguments on his behalf as a composer and musician.




13. John Luther Adams: The Wind in High Places (Cold Blue)
John Luther Adams would seem to be hitting some kind of incredible mid-to-late career stride, as evidenced by the 2014 Pulitzer Prize he received for his recent orchestral work Become Ocean. Yet while the recorded version of it appeared on Cantaloupe Music, Cold Blue has been the more long-standing outlet for the composer's music; in fact, five CDs of his work have been released by the label, with the latest The Wind in High Places. As Adams lived for many years in Alaska, it's only natural that the landscape would have informed the works he produced during that time. That's never more apparent than in the recording's title piece, which draws inspiration from the Aeolian harp, an instrument whose sounds derive directly from the wind. In a three-movement work exquisitely realized by JACK Quartet, the musicians assume the character of a sixteen-stringed harp; in this case, Adams' own liner notes merit quoting at length: "All the sounds in the piece are produced as natural harmonics or on open strings ... [and] the fingers of the musicians never touch the fingerboards of the instruments. If I could've found a way to make this music without them touching the instruments at all, I would have." There are key differences between the album's three pieces, yet they hold together marvelously due to the singularity of Adams' compositional voice.
14. Heather Woods Broderick: Glider (Western Vinyl)
Talent clearly runs in the Broderick family. Not only has multi-instrumentalist Peter shared his abundant artistry with the world, now his sister Heather Woods Broderick carries on the tradition with Glider. On this nine-song collection, the Portland, Oregon-based singer-songwriter eschews electronics and synthesized sounds for an acoustic presentation, with piano, guitars, bass, and drums the core. Thematically, the songs deal with the tensions between the stability that comes from long-term relationships and the freedom that comes from being an itinerant musician with a peripatetic lifestyle (the album is, after all, called Glider). Broderick's someone capable of turning a simply phrase such as "To live, to learn, to live, the ones, we grow" ("A Call For Distance") into a stirring mantra of affirmation.
15. Lubomyr Melnyk: Rivers and Streams (Erased Tapes)
For anyone unfamiliar with Ukrainian pianist Lubomyr Melnyk and his infamous 'Continuous Music' concept, Rivers and Streams is as good as any a place to start. It's not uncommon for adjectives such as rippling, flowing, chiming, and glistening to spring to mind as one listens to Melnyk's oft-torrential playing. In contrast to 2014's surprisingly gentle EP Evertina, Rivers and Streams largely returns to Melnyk's more familiar style, one marked by endless cascades and volleys. Though the recording includes a couple of guest contributions, Rivers and Streams fittingly ends with a solo performance of Melnyk releasing glorious cascades of arpeggio figures and ascendant melodies into the open air.
16. Michael Robinson: The Spirit Pool (Azure Miles Records)
There are both similarities and differences between Michael Robinson's latest release, The Spirit Pool, and his recent Lucknow Shimmer and Hummingbird Canyon. Each is a long-form work of approximately forty-two-minutes duration, and in all cases a shuffling pulse and tamboura drone provide an unbroken ground for the wealth of activity that appears as the piece unfolds. Once again using the Meruvina, Robinson produced the wealth of instrument sounds heard in The Spirit Pool, among them trumpet, sitar, kawala, shahnai, udu, furin bell, thumb cymbal, spokes bell, cuicas, drums, shaker, and tamboura. The result is a sensual music whose luscious sonorities dazzle the ear and captivate the mind.




17. Kit Wilmans Fegradoe: Issa (Important Records)
Considering that it's the debut album by a composer who's a mere twenty-three years old, Issa impresses as a preternaturally poised and mature work by Bristol-based Kit Wilmans Fegradoe. The concept for the modern classical work is also striking, revolving as it does around the unknown years of Jesus Christ (Issa in the East) and his journeys into India and studies with Buddhists and Hindus. The recording grew out of guided, studio-based improvisations with musicians, which produced recordings that Fegradoe subsequently developed into compositional form. While traces of Part, Reich, and Bryars might be audible, in certain respects Issa has more in common with a prototypical work by John Tavener than one by any other. In the arrangements of the album's six settings, Fegradoe shares with the late English composer an affinity for austerity, and the recording is all the more effective for presenting its lyrical meditations in such ascetic manner.
18. Haruka Nakamura: Ongaku no Aru Fuukei (Kitchen. Label)
Recorded at the concert hall 'Sonorium' in Tokyo, the music on the 106-minute Ongaku no Aru Fuukei (Music With Scenery) is performed by Tokyo-based composer Haruka Nakamura's 'Piano Ensemble,' a quintet featuring the leader on piano accompanied by ARAKI Shin (saxophone, flute), Akira Uchida (saxophone), Rie Nemoto (violin), and Isao Saito (drums); the nine-member female choir CANTUS also appears. The result is a music, led by the composer yet collectively birthed, that truly comes alive in the moment as it tackles multiple genres, from chamber classical and hymns to ECM-styled jazz and impressionistic sound paintings. Aromatic traces of Jan Garbarek sometimes seep into Ongaku no Aru Fuukei, especially in those moments when soprano saxophone playing surfaces, and Nakamura himself plays with a refinement that might remind some of Keith Jarrett. Such considerations aside, the album presents a veritable world of music that's by turns stately, exuberant, ruminative, and explorative.
19. The Lickets: Dolls In Color (International Corporation)
Four years on from Here (On Earth), The Lickets' Mitch Greer and Rachel Smith return with another excellent installment, with this time vocalist AnnaMarie Hoos and violinist Hanako Hjersman in tow. Issued on the group's International Corporation imprint, the collection shows that the San Francisco-based outfit's music has grown more refined over the past decade without losing any of its sparkle. If there's anything that differentiates Dolls In Color from the group's previous releases, it might have to do with coherence: while it's still drenched in haze, the new material seems more clear-headed or perhaps more circumspectly organized. As it has in the past, the group's music acts on the listener like some instant portal to another realm, a musical narcotic that somehow manages to effortlessly overturn the physical limitations of space and time.
20. Kamasi Washington: The Epic (Brainfeeder)
Double album sets are rare; triples are almost unheard of. In keeping with The Epic's grandiose conception and aspirational reach, Kamasi Washington and company honour the jazz tradition whilst also attempting to revitalize it through the sheer force of their expression. Powerful it most assuredly is, considering that its three-volume, 172-minute presentation features a ten-piece ensemble supplemented by a thirty-two-piece orchestra and twenty-person choir. In truth, the tracks, their arrangements already so stacked, hardly need beefing up with orchestral strings and choir, yet it's hard not to indulge Washington when his enthusiasm translates into music of such ambition. Four years in the making, The Epic is the kind of ambitious set a label such as Impulse! might have released in the '60s but is rarely encountered today.
21. The Foreign Exchange: Tales From the Land of Milk and Honey (+FE Music)
22. Cara Stacey: Things That Grow (Kit Recs)
23. Forrest Fang: Letters to the Farthest Star (Projekt Records)
24. James Blackshaw: Summoning Suns (Important Records)
25. Frode Haltli: Vagabonde Blu (Hubro)
26. Roger O'Donnell with Julia Kent: Love and Other Tragedies (99X/100)
27. Deadbeat: Walls and Dimensions (BLKRTZ)
28. Nadia Shpachenko: Woman At The New Piano (Reference Recordings)
29. Mark Wingfield: Proof of Light (MoonJune Records)
30. Smile Down Upon Us: Smile Down Upon Us (wiaiwya)
31. 36: Void Dance (3six Recordings)
32. Slow Meadow: Slow Meadow (Hammock Music)
33. Ian William Craig: Cradle for the Wanting (Recital)
34. Deborah Martin: Eye of the Wizard (Spotted Peccary Music)
35. Northumbria: Helluland (Cryo Chamber)
36. Zen Land: Zen Land (Warped Music)
37. Paul Ellis: Moth in Flames (Spotted Peccary Music)
38. [MIIIIM]: [MIIIIM] (Sparkwood Records)
39. Chronotype Project: Dawn Treader (Spotted Peccary Music)
40. Goldmund: Sometimes (Western Vinyl)
10 COMPILATIONS / MIXES / REISSUES




01. Francesco Tristano: Body Language Vol 16 (Get Physical)
Highly regarded as a pianist and composer, Francesco Tristano re-invigorates the mix CD concept with this superb Body Language mix, the sixteenth in Get Physical Music's series. In the first of many inspired moves, he opens the set with Joe Zawinul's "The Harvest" and follows its humid, Weather Report-like ambiance with seven of his own originals. In some respects, the mix hews to standard Get Physical form, with label mainstays M.A.N.D.Y. included and swinging club workouts by Julio Victoria, Danton Eeprom, and Faktorm woven into the set. Aside from Zawinul's stunner, the mixer's own tracks are the release's strongest selling point, and the way Tristano melds techno and house grooves with acoustic piano and synthesizers is arresting.
02. Positive Flow: Reflowed (Tokyo Dawn Records)
03. Stacey Pullen: Balance 28 (Balance)
04. VA: Le Freak - Music Inspired by Chic (Z Records)
05. Akira Kosemura: Tiny Musical (remaster 2015) (Schole)
06. VA: BamaLoveSoul presents On Deck 3 (BBE)
07. Deborah Martin: Under The Moon (Spotted Peccary Music)
08. VA: Deep Love 15 (Dirt Crew Recordings)
09. Branford Marsalis Quartet: Performs A Love Supreme Live In Amsterdam (Sony Music)
10. John Foxx & Harold Budd: Translucence/Drift Music (Metamatic)




01. 36: Sine Dust EP (3six Recordings)
For his Sine Dust EP, UK-based ambient artist Dennis Huddleston aka 36 drew inspiration from the Voyager 1 spacecraft, which in August 2012 left our solar system for interstellar space. In the spirit of that voyage, the four tracks conjure the image of a lonely spacecraft, its fate and destination unknown as it hurtles through space. Huddleston deploys the soft, muted tones of synthesizers to convey feelings of melancholy and loneliness, and his minimal sound palette alternately suggests stars twinkling in the distant night sky and the slow-motion arc of a spaceship as it drifts across immense expanses. Each of the pieces feels like a gentle cry rendered into instrumental form, a fading transmission from a distant star.
02. Rael Jones & Peter Gregson: The Watched Clock (Cabin Baggage)
03. [MIIIIM]: Mansfield Reformatory EP (Sparkwood Records)
04. Lullatone: The Sounds of Spring (Lullatone)
05. Elika: Girls, Be Serious (three of three) (Saint Marie Records)
06. Marshall Watson: Vibration Attention (Loöq Records)
07. Michael Byron: In the Village of Hope (Cold Blue)
08. Photek: Natural Born Killa EP (2015 Remaster) (Metalheadz)
09. Mako, Villem & Mcleod: Inner Revolution / Borrowed Love (Utopia)
10. Djrum: Plantain / What I Was Doing When I Was Doing What I Was Doing (Samurai Red Seal)
A very sincere thanks to the many individuals, artists, and organizations that generously supported and contributed to textura during 2015: Chantal Acda, Sebastian Ahrenberg, Ricks Ang, Dylan Aycock, Eric Benoit, Heather Woods Broderick, Peter Broderick, Steve Carr, Lara Downes, Anneli Drecker, Yair Etziony, Mike Fazio, Jim Fox, Anne Garner, Tania Giannouli, Nick Gill, Peter Gregson, Stefano Guzzetti, Pye Hastings, Simon Heath, Robert Honstein, Ryan Keane, Akira Kosemure, Adrian Lane, Fuzz Lee, Cam Merton, Grant Miller, Haruka Nakamura, Greg Osby, Keiron Phelan, Tony Reif, Michael Robinson, Chris Royle, Nadia Shpachenko, Asaf Sirkis, Cara Stacey, Jonas Stone, To Destroy A City, Brad Wells, Tom Withers, and Michael Zentner.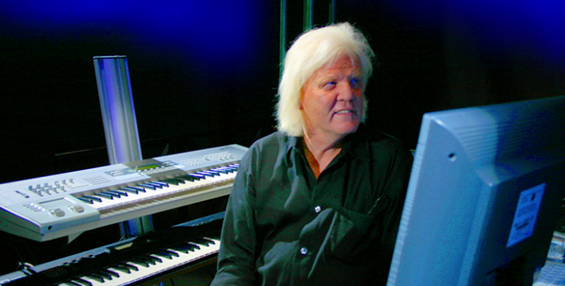 Edgar Froese (June 6, 1944-January 20, 2015)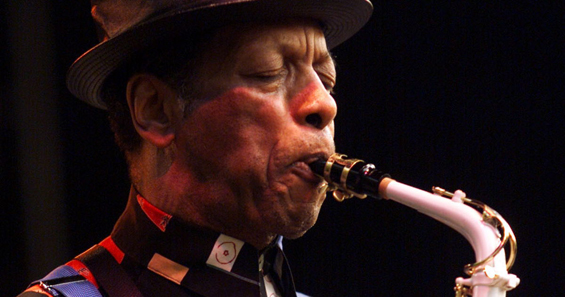 Ornette Coleman (March 9, 1930-June 11, 2015)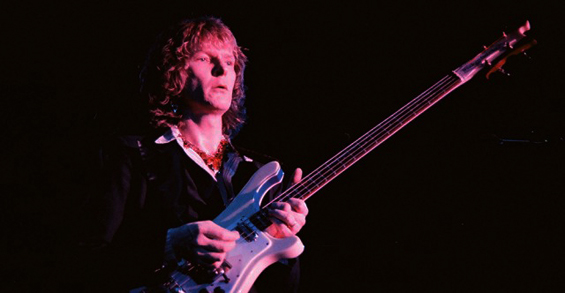 Chris Squire (March 4, 1948-June 27, 2015)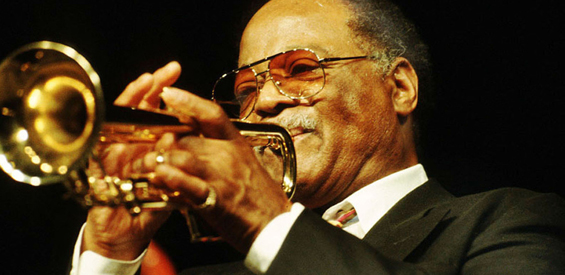 Clark Terry (December 14, 1920-February 21, 2015)
Plus: B.B. King (1925-2015), Errol Brown (1943-2015), Carey Lander (1982-2015), Cynthia Robinson (1946-2015), Steve Strange (1959-2015), and many, many more.
December 2015