SONTAG SHOGUN LISTENS TO WAY TOO MUCH PIANO MUSIC, SERIOUSLY. A TOP 10.
(AKA A GUIDE TO TRACING SONTAG'S SOUND)
Sontag Shogun: "The Musk Ox"
(Tale, Palaver Press)
Birthed in 2006, Sontag Shogun is the experimental brainchild of co-conspirators Jeremy Young, Jesse Perlstein, and Ian Temple, a Brooklyn-based, ambient-electronic trio whose sound has grown ever more refined since its inception. The stirring classical piano playing of Temple, tapes and oscillators of Young, and field recordings and samples of Perlstein coalesce into a highly personalized and oft-wistful hybrid its creators like to refer to as "lullanoise," something that exists somewhere "between a lullaby and a dirge"; certainly the group's poised debut album, Tale (reviewed here), offers the best possible argument to date for the trio's particular brand of musical artistry. As long-time admirers and supporters of Sontag Shogun, textura is thrilled to be able to feature this exclusive Top 10 from the group.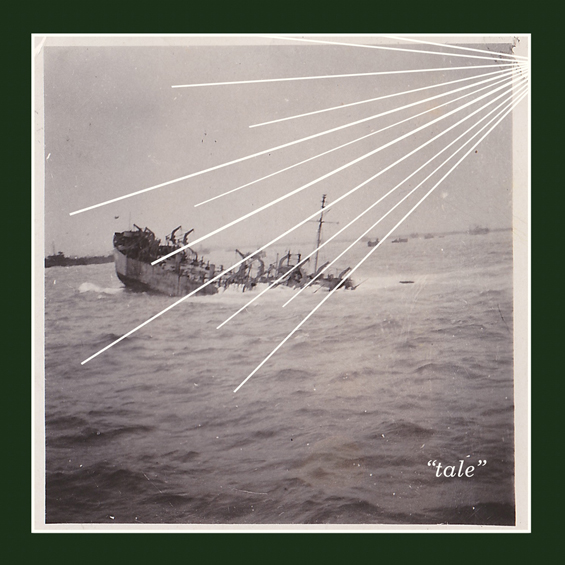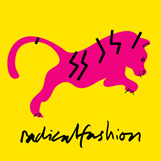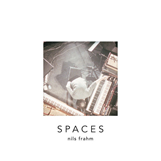 Radicalfashion: "Shousetsu"
(Odori, Hefty)
We always try to make songs that are based around repetitive looped sounds, but this is on another level. We're jealous of this song. Plus the video is awesome. Done.
Nils Frahm: "Me"
(Spaces, Erased Tapes)
As much as we in Sontag Shogun have been salivating over Nils' latest, Spaces, for the past couple months, Screws is an untouchable listening experience, as it represents a particularly 'handicapped' point in his life, one that is so solitary and deep, and unfolding as an intimate moment in the narrative of a truly remarkable artist's work. Nils is, of course, an inspiration to our song-crafting. This album skews more towards the Keith Jarrett-style, writing his emotional melodies more between the lines than within them, as opposed to his more recent forays into highly rhythmic repetitions and delayed synthesizer treatments; "Me" is the ultimate closer. In a way its the same thinking that went into our album closer for "Tale", a song called "Tail" which both semantically and sonically bookends the album, like Nils' "You" and "Me," which sandwich a series of tracks named after the seven Solfège syllables. "Me" brings the album to its inevitable end, even though there is no clear resolution to any of the ideas he's put forth here; instead he opts for a slowly fading light as if dimming all the lights in our apartment before we submit to sleep.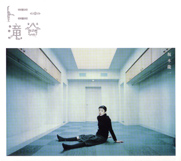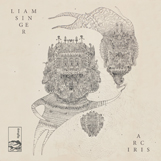 Ryuichi Sakamoto: "DNA"
(Tony Takatani, Commons)
We'll preface this one by saying obviously Ryuichi is a mainstay for us. But one of his more haunting piano pieces is "DNA," and that gets our bones rattling just fine. Not uplifting or weird like some of his theme stuff or synthesizer pieces, the piece was written as a score for a short film that was made from one of our favourite short stories of all time: "Tony Takatani" by Haruki Murakami.
Liam Singer: "Eye Eclipse Eye"
(Arc Iris, Hidden Shoal)
Liam is an amazing composer and musician and friend of ours. We picked this song off his new album, Arc Iris, and it sounds nothing like the rest. It's the tape-decaying epilogue to his new record, and it creeps us out and we love it. Scott Solter, master of tapes and engineering, put this little bit together. We wish it was our song…but Liam sings on our album so he's legit.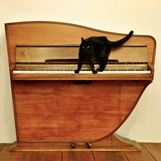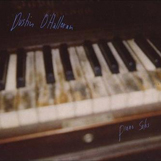 Greg Haines: "Better"
(Moments Eluding, Kning Disk)
Greg's been exploring a lot of synthesized/computerized textures lately, which of course has US bubbling up like little frenetic Japanese schoolgirls, but this one's a throwback to some of those older minimal/modernist piano compositions.This piece is built from a series of slowly progressing, lightly-hammered chords, and it doesn't need much else to say what it has to say. Beautiful.
Dustin O'Halloran: "Opus 17"
(Piano Solos, Bella Union)
Speaking of minimal modernist piano compositions!! Dustin didn't impress us really with his first album, but then a bunch of tours and A Winged Victory For The Sullen-later, fast forward a bit and at some point he snuck out this quaint EP that shows how much he's moved forward with his music. It's not so much about these lush, consonant, legato gestures anymore but more like simple statements, fragments of emotion that each capture something unique.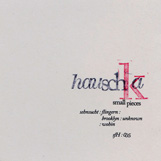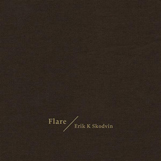 Hauschka: "Brooklyn"
(Small Pieces, Secret Furry Hole)
Jeremy keeps running into Hauschka (Volker Bertlemann) and trying to exchange information. He's the sweetest guy ever, but he's totally a big shot composer/performer now and doesn't really have time for little dudes. HAUSCHKA < IF U R READING THIS, HIT US UP, BROTHER! This one's for you!
Erik K.Skodvin: "Etching An Entrance"
(Flare, Sonic Pieces)
Erik kills it with Miasmah. This is an incredible piece. All you need to know.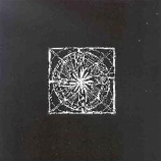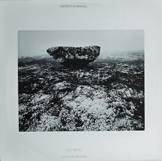 Es: "Les Fleurs sont des bonnes audtrices"
(A Love Cycle, Fonal)
Another Scandinavian wonder-piece, this is a gorgeous tape collage of piano and voice from Finland's Es. Sounds like something Mr. Jesse Absent Warrior would throw together!
Ingram Marshall:"Gradual Requiem"
(Fog Tropes / Gradual Requiem, New Albion)
This piece is considered minimalism, but to us with such a distinct focus and attention given to the interplay between breathy, elongated tones and plucked mandolin strings, there are enough subtle complexities here to merit handfuls of repeated listens. We are, of course, deep enthusiasts of Steve Reich and Philip Glass, among other composers working in repetition and minimalism, as well as writing for synthesizers, electronics, and instruments, but this piece, which was recorded in the early '80s features only two musicians. Its openness and quietude is strangely powerful at times. It was also written for Marshall's father, who had recently passed away in the early '80s, so there's an eerie yet elegiac essence to this piece that completely shifts one's focus away from the music and towards the inner memories in the listener's head—something that Sontag continually pursues in our own music as well.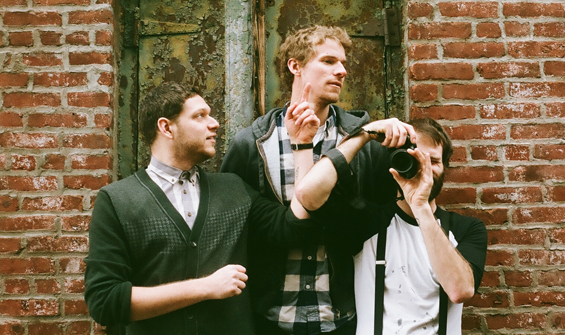 photo: Mika Gagne
June 2014